Hey there! Nice to "meet you"!
I am Gretchen Price, Culinary Institute of America graduate with a degree in Baking and Pastry Arts.
I have over 20 years experience in the professional baking industry with my most recent 10 years spent as the owner of a bakery in New Jersey.
I sold my bakery last year to pursue my online blogging and video tutorials career here at Gretchen's Bakery. com
This was not a decision that I made overnight, although I dreamed of it coming true every night!
Many people were shocked to hear that I was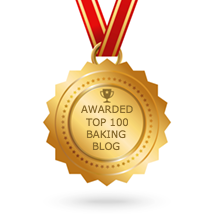 selling my bakery.
But many do not realize what kind of physical and mental stress that accompanies owning a business such as mine.
For more about that story click here
10 years is a very long time to work those long demanding hours that come along with the bakery life and let's face it~ I ain't no spring chicken! LOL
So, the best thing that happened to me in all my years of owning the bakery, was that I was able to start up another business within my business!
It turns out that while baking has always been my #1 passion; I discovered that I had a NEW and even more PASSIONATE PASSION which gets #1 A++ status and that is teaching you guys the little bit of knowledge that I have acquired over the years.
How lucky am I??  that I get to share it all with YOU! here on my blog and on youtube as my full time job!
Thanks to the tremendous support I have received over the last 5 years since my start on youtube, not to mention the rocky years that followed as I jumped from one channel to another channel.
But I have finally settled down here at Gretchen's Bakery with my loyal Gretchenators LOL and if you are new here well, it won't take you long to get comfy so be sure to dig right into these recipes and join the party!
Here, the baking never stops and my support right back to you is non stop too!
So ask away ~ no question is a "dumb question" I try my hardest to get you to understand what ever it is that may be nagging your nerves when it comes to baking!
Share your thoughts and creations with me and the group, I find that we have formed an amazing group of like-minded pastry enthusiasts here from first time home bakers to professionals in the industry.
Each person here has something special to add to our community, so don't feel shy~ get that oven warmed up and let's talk CAKE!
You can contact me at gretchensbakery3@gmail.com